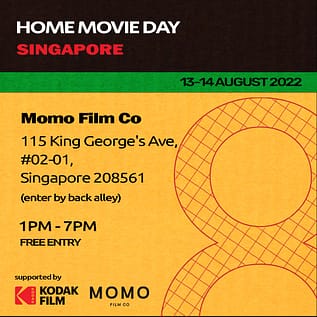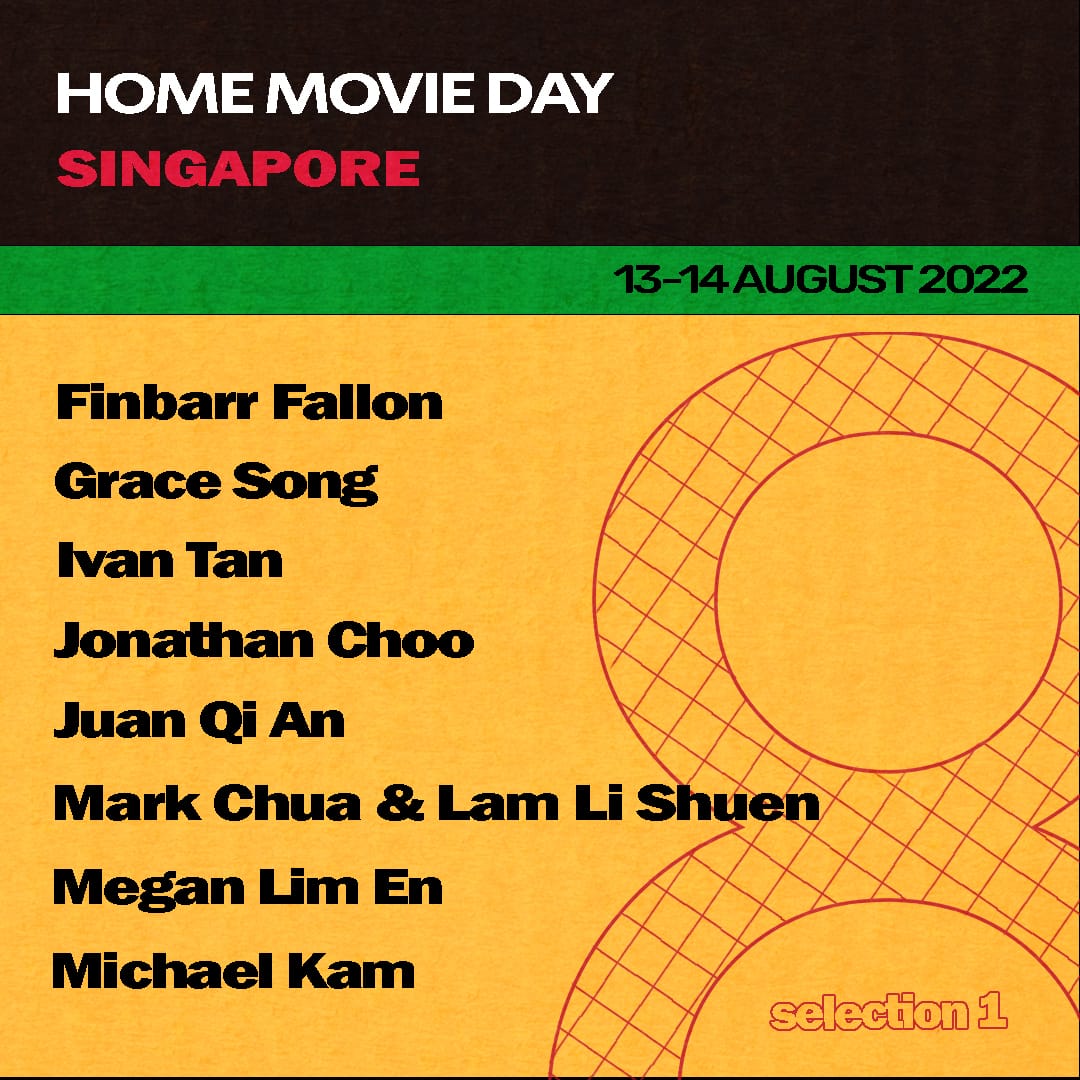 We are proud to be supporting eight films shot by eight Singapore-based artists/filmmakers, for the first edition of Home Movie Day Singapore! With the generous support of Kodak, the films will be made entirely with Kodak Super 8mm film stock.

The works will be presented alongside a curated selection of other home movies and amateur films made in Singapore, from the 1960s to the present day. Viewers can expect a rich selection of films from the collections of small-gauge enthusiasts like Michael Rogge, to analogue-focused communities.

The screenings will run on loop throughout 13 – 14 August 2022 at Momo Film Company and visitors can expect the films to be projected digitally and on film.

Most of all, it is completely free to the public!

---
📍Momo Film Co
115 King George's Ave,
#02-01, Singapore 208561
-enter by back alley-
📆13 & 14 August 2022
🕐1 – 7pm